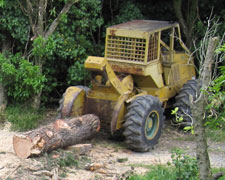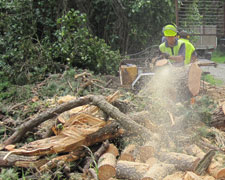 Based in the Manawatu, we deliver thoughout the region and beyond, even delivering to Kapiti. Delivery is free within the Palmerston North and Feilding city limits. Outside these areas a delivery fee usually applies. To see fees click here delivery fees.
Where it all started....
In 1994 Andrew Mitchell began a firewood business, Andrews Firewood. He soon became aware that firewood merchants had a similar reputation to the stereotypical used car salesman, "very dodgy". He heard many stories of merchants promising that their firewood was dry and delivering wood that had a high moisture content and so burned poorly, if at all.
Andrew realised that the only way to keep firewood dry during those cold, wet winter months was to store it in sheds. This is an expensive and time consuming undertaking and most merchants do not go to the lengths needed to ensure that they are delivering wood that's really dry. But that was his promise to you.... and one that we still stand by.
New Beginings...
In June 2015, after working for Andrew for the previous 6 years, I bought the business and look forward to carrying on the same reputation that Andrew and Sonja have spent the past 20+ years establishing - ensuring you are getting Dry Firewood That's Really Dry!
All our firewood is hand loaded onto our trucks and moisture readings are taken regularly to make sure you are getting "Dry firewood that's really dry" or your money back!
Thank you for visiting our website!
Court Buhler
23 March 2020
The Coronavirus has shaken the world and changed a lot of things in peoples lives.
Here at Andrews Firewood we have phone, text, or email, contact while receiving orders and limited/no contact with you the customer at delivery times. We are doing all we can to deliver firewood that will help you keep warm in these troubling times.
To date we have very limited dry stock available. Only Dry Poplar/Willow right now.
If you want to place an order please either send us an email, text, or phone us. We can't always take your phonecalls so please do leave us a message and we will return your call as we are able.
Please be patient with us as we have a lot of orders to fill.
Thank you! We look forward to serving you!
We pray that you will stay healthy, safe, and warm!
Payment Options
Click here for payment options.